'Great Reads' is a section I have recently started on Beyond Here which provides you with a series of reviews of photography books. Today's post looks at a series of books called 'The Digital Photography Book' by Scott Kelby. There are several books in this series – 4 that I have read. They can be bought individually or as a set.
What is it about? The Digital Photography Book series provide a series of short, sharp tips for how to make particular images or how to tackle a style of photography. Want to know which settings will suit a football game? The answer is in the book. Want to know how to overpower the sun when shooting outdoor wedding portraits? Kelby shows you how.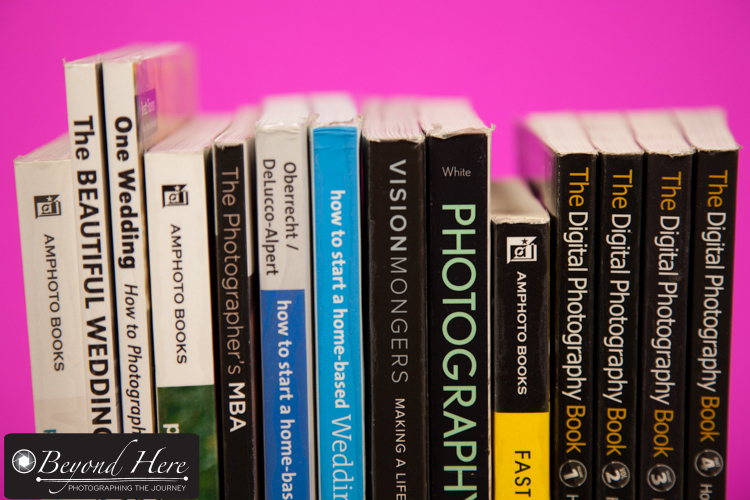 There is a wide range of content – from how to set up a studio, to landscape, wedding, travel, sports, portrait – the list goes on. I particularly liked the section on how to set up a studio, and used the advice in this series to build my studio.
What can you expect? A really fun series of books! There is no getting caught up in technical detail here. Kelby has a very good sense of humor and isn't afraid to use it! His chapter openings are particularly light-hearted and funny. The approach he has taken is to assume you are on a shoot together, and to provide practical advice in the same way he would to a shooting buddy. No technical overload – just simple direction and instruction on how to make a certain image. If you find technical talk confusing – don't worry, this series of books is very easy to read.
Visual content? Lots! These books have an extensive range of images with commentary to match. Because these books cover a very wide range of content there is bound to be something in it which interests every photographer. The material is presented in 'bite sized' chunks with a topic, an image, and instruction.
Outcomes? These books are very useful if you have 'generalist' photography interest. Rather than being a very detailed review of a specific area, they have a light touch on a very wide range of content. This makes them an ideal reference. I refer to them when I am looking at a different area of photography, or wanting to make a different style of image. Beyond the useful content, they are very funny, and remind me that this business is fun.
Rating and Recommendation? These books are very easy to read, and because of the way they are structured, are ideal for 'dipping into' when you need. They are ideal if you have a broad range of photographic interests, or are considering which area of photography you want to specialize in. The tips are simple and effective, and have saved me many hours of trial and error. They are well presented, contain some great images, and are very easy to read. 8 out of 10.
If you are interested in purchasing these books, please follow the links to Amazon on this blog.
Thank you for reading Great Reads – Digital Photography Book.