I recently started a series on Beyond  Here called Great Reads. It gives you a brief over view of some very good photography books. The subject of this post is a book called The Photographers MBA by Sal Cincotta.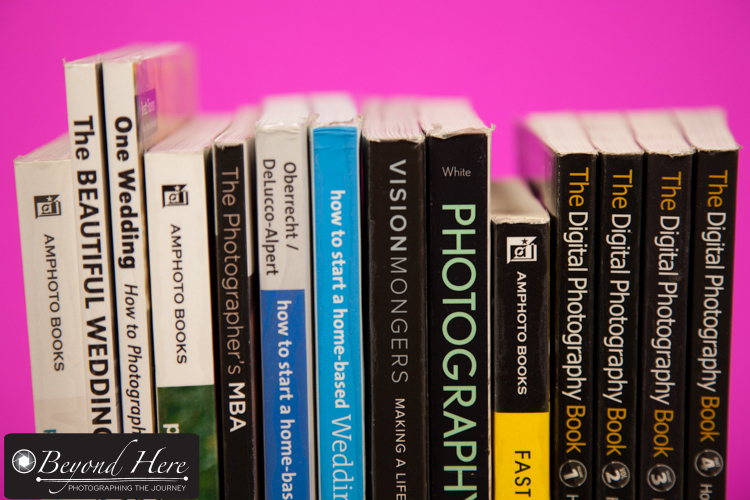 What is it about? The Photographers MBA states on the front cover "Everything you need to know for your photography business" and Cincotta does an excellent job of doing just that. He finds a very nice balance between telling you his own story, while giving you insight to how to run your own photography business.
I found his own story fascinating. While he was exposed to photography at a young age, he had worked a job in corporate America until 2006. Since then his photography business has grown and now has revenues in excess of $1m per annum. Nice work.
What can you expect? A practical guide to how to run your photography business better by someone who has done just that. His passion for his images comes through very strongly. I love his approach – rather than compete on lowest price, he will raise his prices and deliver an even better client experience. Fantastic!
Outcomes? There is a wealth of practical advice in this book – from how to structure your business, to branding, social media, contracts etc. The one thing that stands out to me from The Photographers MBA is that it is one of the few photography business books I've read where the authors passion for his business, art, and clients comes through so strongly. There is a broad range of outstanding images in the book. They are so good, that it took me a while to realize that several of them were from the same wedding.
In terms of the specific chapters, I found the sections on branding and social media very useful with things I can immediately implement in my own business.
Rating and Recommendation? The Photographers MBA is easy to read, and full of great images. It is divided into logical chapters making it simple to revert to a specific section. This book is a winner! 10 out of 10.
Thank you for reading Great Reads – Photographers MBA.