This post in 'Great Reads' looks at a book which features poses for wedding photography. Its full name is 'Design Aglow Posing Guide for Wedding Photography' by Lena Hyde. I recently ordered this book from Amazon and have enjoyed reading it. This brief review is to help you decide whether it might be useful to you. Thanks for reading Great Reads – Wedding Photography Posing.
What is it about? As the title suggests, this book is for wedding photographers and looks at the challenge of posing your subjects. It contains 100 different poses and is set out in an easy to read format. With such a broad range of poses and images, there will be new ideas for you in this book.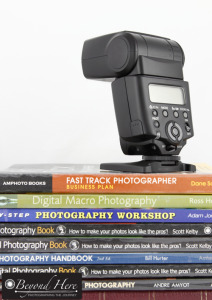 What can you expect? Great images and interesting ideas! Each idea is set out across a double page with a strong image and text to explain. It is divided into sections so you can choose whether you want to look at ideas for brides, grooms, brides and grooms, or the wedding party. This makes it easy to use and a handy reference. I particularly like that the text explains the pose, but also offers 2 or 3 alternative images you could take with the same pose, or as the subject moves on from the position shown. They are very handy tips for turning one good shot into 3 or 4 good shots. This book sticks to its title and focuses on the art of posing. It is light on technical information, but does include the camera settings for each of the featured images.
Visual content? Lots! This book has an extensive range of images. With that range comes brides, grooms and wedding parties of all different styles. Such a large range of visual content makes this book useful for the photographer to review to get fresh ideas. It is easy to read and just as easy to flick through to find an inspiring image.
Outcomes? This book is very useful for looking at different wedding photographers images and to consider how they have posed their subject. I am going to use this book to help me with fresh ideas, and also to share with my clients. I am going to ask my clients to look through the images and to highlight the style of images which they prefer. This will help me to make sure I understand the style of image my client is looking for. This will be very handy, and will compliment sharing my own images with them.
Rating and Recommendation? This is a good book and sticks to the topic of poses for wedding photography. I recommend it for new wedding photographers, or more seasoned photographers who are looking for fresh ideas. It is well presented, contains some great images, and is easy to read. 8 out of 10.
If you are starting out in wedding photography you may like to read these earlier posts:
Thanks for reading Great Reads – Wedding Photography Posing.