This week I have been working with a photographer who has just started to consider the possibility of making photography her career. It is a very exciting time. She has so many dreams, and possibilities. It made me think about the lessons I have learned since I was in her position back in 2008. (Amazingly, it is not far from ten years since I was in her position!) So here is photography business advice to my 2008 self.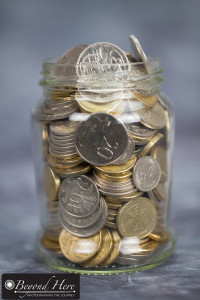 Creative and Financial Success are Possible. I'm not sure why it is, but people like to tell you that you will not be able to make money in photography – or if you do, you will have to sell your creative soul. Perhaps it's because deep down they really wish they were brave enough to tackle what you are tackling? or maybe the security of their corporate pay check is just too much for them to give up, and they are projecting those values onto you? My experience since 2008 is that creative and financial success can co-exist. In fact, the more I learn about and experience the business of photography, I'm convinced that there are more ways to make money in photography now than ever before.
It's Not Easy. Reality check! If you've been in your photography business for a while and are finding it hard going – you are not alone. Everyone finds it this way. The hardest part is finding which part of the business best suits your skills and personality. In that sense, everyone's story is different. There is no single formula to follow. You have to find your own way. (If you'd like to read a great book that tackles this topic, see here).
If this was easy, would it be as attractive? If you just had to hang up a sign on your front door saying 'Photographer Available' and a queue of customers lined up … would that have the challenge you are looking for? Embrace the difficulty, and work out your own way to both business and creative success.
Good Partners are Invaluable. When I started in the business of photography I didn't realize how important good partners would be. What type of partners? I'm talking about those people I rely on to deliver for my clients and my business – my second shooters, my accountant, the people I work with for wedding albums, the models I work with, the people who I outsource post production work to, and an expert print shop. These are just some of my go-to people, who help me deliver a great experience for my clients and help me run a strong business. If you are trying to do it all alone, or your business is struggling – have a critical look at the partners you are working with. A strong network of partners is invaluable.
Make Decisions for the Long Term. When I began in the business of photography I set up as a sole trader. It wasn't long before I out grew that business structure and was better served by setting up a company. In hindsight it would have been easier to set up as a company first, as I always had in mind that would be the structure which best suited where I planned to go. My business advice to myself is – have a vision of where you want to be in the medium and long term, and make decision with that in mind.
Happy Clients are the Key. Don't over complicate this. If you build a following of happy clients your business is going to grow. Those clients are going to come back for repeat shoots, and they are going to refer their friends. Forget about how great your work is or how good you feel for a moment. Are you clients happy? How can you make them happier? Happy clients will see your business grow.
Gear Backups Bring Huge Peace of Mind. When I started my photography business I had just the one camera body and several lenses. As I headed off to each job I couldn't help worry about what I would do if my gear failed. How would I get the job complete? Would it be fatal if I let one of my early clients down? So I started borrowing a friends camera body to take along as my 'just in case' solution but felt bad each time I asked. So I bit the bullet and bought a second camera body. The peace of mind has been worth it! I now have 2 camera bodies and several lenses at every shoot. In the unlikely event of gear failure, I will still be able to get the job done.
You Won't Always Shoot the Same Thing. Don't be surprised if you find yourself wanting to shoot different subjects or styles as your business evolves. In fact, it would be unusual to be shooting the same things at the end of your photography career as at the beginning. Things change. Be prepared to change with them. To fulfill your creative goals, shoot the subjects which interest you and expect that to change over time.
Social Media on it's own is not the answer. This piece of business advice comes since I have started working with other photographers to help them improve their business. Several seem to have it in their heads that if they regularly share their work via social media that the clients will roll in. Social media is potentially a source of new clients, but it's not likely when used in a very unsophisticated way. Sharing images and generating new clients are different things.
Thanks for reading Photography Business Advice to my 2008 Self. I hope it is useful to you and your photography business. If you have questions which you would like help with, please post a comment and I will do my best to respond. If you'd like a business coach to help guide you, please check out the service now available on my website.